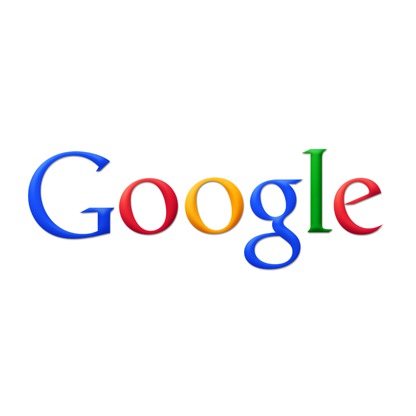 Hey web publishers! Long time no see. I must admit it's been a while since I put my attention toward SEO. It had gotten to the point where the entire endeavor was rather frustrating. On one side, low-budget spammers were winning a war of volume, and on the other side, big-budget marketing firms were crowding out smaller competitors.
The big ad budgets can still be a major roadblock for smaller publishers, but Google's been cleaning up their ranking algorithms and there's good news for small-time and especially local SEO firms.
Can you really rank a website on Google without links?
Google recently suggested that under certain circumstances, it would be possible to rank on the first page for a moderately competitive keyword without any backlinks at all. Responses were incredulous: the backlink has been central to Google's ranking methodology since day one. It's long been the dominant signal that separates authority sites from fly-by-night blogs.
Then again, Google has been trying to warn us for many years that links are just one of more than 200 different ranking factors that they take into consideration. Could it really be true that in 2017, it was now possible to compete for valuable keyword SERPs without a single backlink?
The target: A local service niche
The test I've run for this experiment is for a local corporation I partially own. We provide professional services in a moderately competitive sector, and the web traffic is small but extremely valuable. There are roughly two dozen local competitors, and another two dozen that are similar enough to rank in the top Google results. Some of the websites have been around for ten years already, and some have more than two hundred solid links. At this point, I'm skeptical.
The plan: Content and Delivery
If Google isn't looking at off-page factors like links, then they must be looking at on-page factors. Here's a quick summary of the main goals I set out with to ensure the website had the best content and delivery in town:
Fast load times (400ms)
Encryption for a secured connection
Lots of original images
Original videos relevant to the business's service
Thorough text detailing the visual and video content
Verified Google Place
Five-star reviews from happy customers
Simple structure
Sitemap
It starts with a solid server. Kill the overhead, optimize the tables, and turn off all those functions and services no one really needs. A cheap VPS from Linode can give you great loading speeds so long as your pages are set up right. This means taking advantage of caching, compressing your images properly, and just generally keeping an eye on the efficiency of your code. Large databases can slow things down, so split up what you can and figure out exactly what minimum you'll need.
Encrypting your website is also increasingly important. I know, I know – you don't process credit cards or store personal information. Guess what? It doesn't matter. It's 2017 and most of the top-ranked websites in Google are encrypted. You can either help protect the privacy of your visitors… or you can fade out. Let's Encrypt is free to use, and while it may not be the best SSL certificate ever, it's enough to dramatically increase the security and reputability of your website.
The next ingredient is a classic: fresh content. But content doesn't just mean words any more. It means images – and especially videos – that Google hasn't seen before. In fact, they specifically mentioned that most local businesses don't have original video content, so this is a huge opportunity to stand out in the crowd. The copy between your images and videos should be topical, well written, and free of obvious grammar/spelling errors, but that's a given.
Another thing you can do to help distinguish your business is to register with and verify your location with Google Business. This gives you a second platform to work from, and maybe it technically counts as a link, but I think there's a more fundamental link between that profile and your website. It's more than a backlink, it's a store of reviews and ratings and business information. Fill it out and ask your customers for reviews, just be mindful of Google's policies and don't go begging for them or offering deals in exchange! Focus on making the customer happy, and the five-star reviews will follow on their own.
Lastly, make sure your links are flowing in the right direction – make sure your CMS hasn't created a bunch of dead-end pages of duplicate content – that kind of thing. Get the Sitemap published… and then keep the content flowing!
But does it work?
I'm as shocked as the next SEO, but the early results seem to indicate huge gains in organic traffic and SERP rankings. It's only been two months since I started really working on the site, but in that time it has already shot up about two whole pages on a variety of highly topical and well-converting keywords. For keywords that specifically match the domain's keywords, it's even already cracked the front page.