No one likes to pay full price for shared or dedicated hosting… so I've got some Hostgator coupon codes they allow affiliates like myself to create, and I'd like to share with anyone to sign up for hosting with this popular brand. All coupons have been reviewed and are active for September 2023:
Use the Hostgator coupon "wbb25percent" to sign up with 25% off your first hosting bill. Now, this won't include domain registrations but it will definitely save you a whole lot of cash if you're looking for a long-term hosting plan.
Not signing up for the long haul just yet?  Use the Hostgator coupon "hg2010cash" to get up to $9.94 off your first hosting contract.  This could be useful with monthly payment plans!
---

Hostgator Hosting Plans:
Not everyone needs the same resources and hosting features.  With that in mind, Hostgator offers levels of hosting that suit all sorts of website business plans.

Hostgator has hosting plans for gators (and websites) of all sizes
Hostgator Hatchling
A small plan that allows hosting for a single domain. Accounts get 350 GB of online storage space and a maximum monthly bandwidth transfer of 3,000 GB. If you're just building one website, this might be all you need and it only costs $4.95 per month. With a 20% off coupon, you're paying about $47.50 per year of hosting.
Hostgator Baby
The Baby hosting plan is one of the most popular options at Hostgator. Webmasters can host and develop as many domains and websites they like on the single account, and the resources are upgraded from the Hatchling plan. 600 GB website storage space, 6,000 GB of monthly bandwidth transfer for just $7.95 a month. That's about $80 a year with a 20% off Hostgator coupon.
Hostgator Swamp
The powerhouse of Hostgator's shared hosting solutions. 1,000 gigs of online disk storage, no limits on bandwidth, and even anonymous FTP. The Swamp is available from $12.95 a month. Apply a 20% Hostgator promo code and you'll save up to $31 a year!
Hostgator Reseller Hosting
Why stop with your own web sites? Reseller hosting allows you to well, re-sell some of your server space to third parties. Build websites for your clients, and provide the hosting too! Find new customers and cut them deals based on your projections of their traffic usage to offset some of the cost of your own hosting. There are five levels of Hostgator reseller hosting, with server resources ranging from 24 GBs of space and 250 GBs of bandwidth to 100 GBs disk storage and 700 GBs of monthly bandwidth.
Hostgator Dedicated Hosting Options
Rent a computer – Hire someone to maintain it for you and keep it online! Obviously, dedicated hosting gets expensive, but an entire machine is the limit to the server resources your account can consume.
Regardless of the HostGator plan that suits your website needs, you can use the Hostgator coupons listed here to reduce the total cost of registration!
Still looking for more information? Be sure to check out this Hostgator review to see a review of the various plans, features, and optional upgrades available for hosting accounts.
---
Hostgator features
The best features of Hostgator web hosting are probably the ease of use, reliability, and wide variety of services that are all available in one place.
Whether it's your first website or you're looking for a big upgrade from your existing host plan, Hostgator has got you covered. Even the cheapest of the hosting plans (Hatchling) comes with a free domain, easy to use interface, and one-click installations for WordPress. WordPress is a powerful content management system that can build a variety of powerful websites without too much effort, so it's great for newcomers and pros alike.
There are also many services that go beyond basic web hosting. If you're looking to migrate your website from an existing server, they've got a team for that. They've also got teams dedicated to helping with SEO, web design, and even security. Of course, these additional features aren't covered by the monthly costs of the cheaper hosting plan, but it's nice to know they're all available in once place from a hosting provider you can trust.
Hostgator coupons are valid on any new hosting plan of any level. They won't be available when it comes time to renew your second year, but that gives you plenty of time to try it out and decide whether it's the right hosting plan for you!
Summary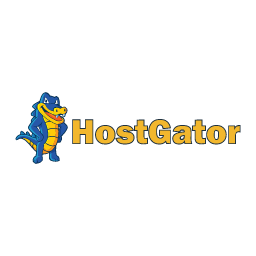 Author Rating
Brand Name
Product Name
Price
Product Availability