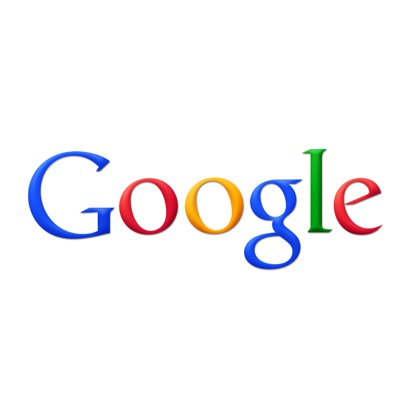 In the last post, I questioned if it was possible to rank a website without building any links and laid out a potential strategy to do so.
The results are in and I'm convinced. Not only is this a valid method for increasing organic search traffic, it's also one that's going to help you provide value to your customers in a way that increases your conversion rates, too.
Background
Early last year, I started up a small professional services business with a long-time friend of mine. Once our paperwork was in order and we acquired all the tools we needed, the last crucial ingredient was to find our customers. We'd pretty much spent all that we were willing to risk at this point, so we needed a marketing strategy that would keep the phones ringing at a low cost. Adwords might be nice down the line, but we needed to show some revenue before either of us wanted to throw more money at the project.
Creating a Local Business Website
Setting up a new website isn't terribly complicated. First, you'll need a webhost. You can either go with low costs and convenience (in which case I'd recommend Dreamhost) or if you're technically inclined you'll want to sign up with someone like Linode who will let you configure your stack from scratch. We used a Linode server for this project, mostly because the fast page-loading time is pretty essential to building an A+ quality website.
Site speed

While it can be intimidating, setting up a LAMP (Linux, Apache, MySQL, and PHP) server isn't really that complex. Linode will set your machine up with whatever release of Linux you might like, and at that point you just have to install & configure Apache server services, MySQL for your databases, and PHP so your machine can understand the website's files. Then you set configure your domain server files, and your site is all ready to be installed. Installing a WordPress site is as easy as creating a database and uploading some files to the right directory, so once the server is operational getting the website installed is a relatively trivial task.
Of course, if you're new to this and none of that made sense, there are always hosts like Dreamhost, Bluehost, and Hostgator that can take care of all that for you. Even WordPress installations at the click of a button. You won't get ideal speeds and performance, but you'll get convenience, lower prices, and reduced development time.
Result: Although I'd targeted at 400 milliseconds load time at first, that probably didn't account for the amount of images I wanted to use. Eventually, I was loading the front page of the WordPress install and 4MB of images in 950 milliseconds.

Encryption for a secured connection

It's 2018. Secure your websites already. It doesn't matter if you don't process or store user names, credit card details, etc. There are too many spyware vendors in Silicon Valley these days, and people want their privacy back. Even if you're just protecting your users from ad-related eavesdropping, they'll thank you for it. And so will Google.
Installing encryption on Linode is pretty straightforward. Get and install the Let's Encrypt software package to your LAMP, run some configuration, and then install the WordPress Plugin "Really Simple SSL." It really is simple.
Result: Encrypting the website did appear to have a direct impact on search ranking. Extremely recommended.

Lots of original images

While all of the steps in this method are important, it's hard to understand how critical this one is. While I saw some small increases from rebuilding the site on a high performance server, I didn't really start to move up in the rankings until I started to upload pictures.
Get away from your computer for a bit. Get out in the field. Take pictures of your product, your process, and your professionals. Forget about stock photos and Google image searches: create new content.
A picture is worth a thousand words, maybe even more. Every good photo begs for elaboration and the content practically writes itself.
SlideShow Plugins can be useful as well, especially as a way to put tons of content on to a single page.
Results: Our front page ended up with about 25 large images stacked in a slide show.

Original videos relevant to the business's service

While none of our videos were particularly good, we did upload a few. One was hosted on Youtube and one was hosted locally on the website and played with another WordPress plugin. Even a short unique video will give you an edge over most competitors.
Result: No obvious impact, but no negatives either.

Thorough text detailing the visual and video content

As mentioned above: once you have a high quantity of visual media, the text and context flows pretty easily. If you've got a picture of your product, describe it. Give it context. Find the important details and expand upon them until you're literally matching the thousand words for each picture. Don't think of that as a set requirement, but a target goal.
Result: Every job we did manage to get was fodder for another blog post. Once the calls started coming in, I had more potential content than I could get published. Sticking to a weekly publishing schedule resulted in short term traffic bumps and steady long-run growth.

Mobile Compatibility

We quickly found that a lot of our customers were coming in from their smart phones, so conversions really started to increase once the site was optimized for mobile compatibility. Click to call is probably where 2/3 of our customers came from.
Result: So many phone calls!

Verified Google Place

Another no-brainer. Once your corporate paperwork is in order, set up a Google Business listing and get your location published. Take advantage of this additional platform to host additional images and text content. Make sure to include your contact information and a backlink to your website (which ended up being the only backlink I created for the site)
Result: More phone calls, especially from customers who are extremely close to our address. Google matches searchers to the neighborhood while our keywords mostly matched us across the greater metro area.

Five-star reviews from happy customers

We had a few, but needed to close our business listing in favor of one that hid the co-founder's address. So we lost our five star ratings, but we never lost the SERPs. While this metric probably has a ton of influence on conversion rates, it didn't seem to have much impact on search results or total traffic.
Result: Good for conversions, not ranking

Simple structure

One front page with tons of visual media and prominent contact information. Click to call. Click to email.
One additional contact page that gives more details to the customer. Click to call. Click to email. (Watch out for spammers)
One blog with tons of posts in one category. All those pictures and videos can have their own page, too. Got 25 pictures worth publishing? There's no reason you can't turn that in to 25 posts with deep content and keyword relevance.
Result: 100% index rate with zero duplicate content
Following these steps, we managed to get the site ranking in the top 3 results within six months of launching the business. We sped right past competitors who had been in business for decades – even ones with websites that had been around that long.
How far could this strategy go? Unfortunately, I won't be finding out on this project. Once things started picking up, the co-founder realized he'd love to keep the equipment but would rather work a 9-5 than run his own business, so he bought me out and we suspended all operations.
So ranking without links definitely works for a local business, but could it be duplicated for a nationally competitive keyword? Probably not at this extreme.
At some point things do get very competitive in the SERPs, and you're going to need some links to build authority. Quality content can help to attract those links, but whether or not you're able to get them is eventually going to matter.