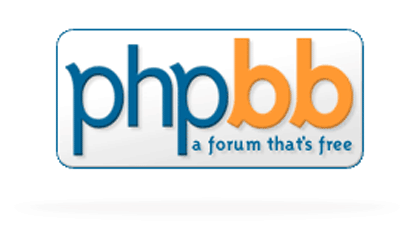 Just an update to anyone reading the blog here – I'm working on adding a Webmaster Forum to the WebsiteBuilding.biz domain.  You can see now that the header navigation bar links first to the forums.
As you may have already noticed, all comments on the blog have been stripped of the nofollow attribute, so as long as the comment adds some quality insight to the discussion at hand it can also be used to gain some recognition by the search engines. I'm glad to put my "linkjuice" where my mouth is – all three of my main blogs (websites, politics, and education) are all dofollow now.
So why stop there?
Not only will the forum allow fellow webmasters to add up to four links in their signature on every post in the forums, it gives the readers a bigger hand in which topics are up for discussion.  I mean, I make use of dofollow blogs and webmaster forums, so why not share and give back a bit to the community of website publishers that have done so much for me and my domains?
Currently, the forum hasn't been initially indexed yet.  I'm kind of hoping this post helps the spiders find it, but there is also an onslaught of articles pending publications that will hopefully be passing some pagerank to the /forum/ folder.
The forum is built with PHPBB3 – one of my favorite forum content management systems.  The only problem I've found with the CMS is that it doesn't automatically incorporate RSS feed output but that should be fixed soon as I install some new mods.
The current skin is called "Coffee Time" and its built from a popular CSS theme.  Now, if someone could just help me figure out why the "modify" and "post new" and "reply" icons aren't displaying properly, I'd be completely content with the visual style!
Now, I understand that building a forum community can be tough these days.  Competition is everywhere and chances are no matter what I do its been done before.  So – my goal is to get some good pagerank and share that with the posters as much as possible.
So sign up and bring your friends!  Help me out with some new posts and links – even if they're self-promotional!  I'll do my best to help you out with putting some weight behind those links.