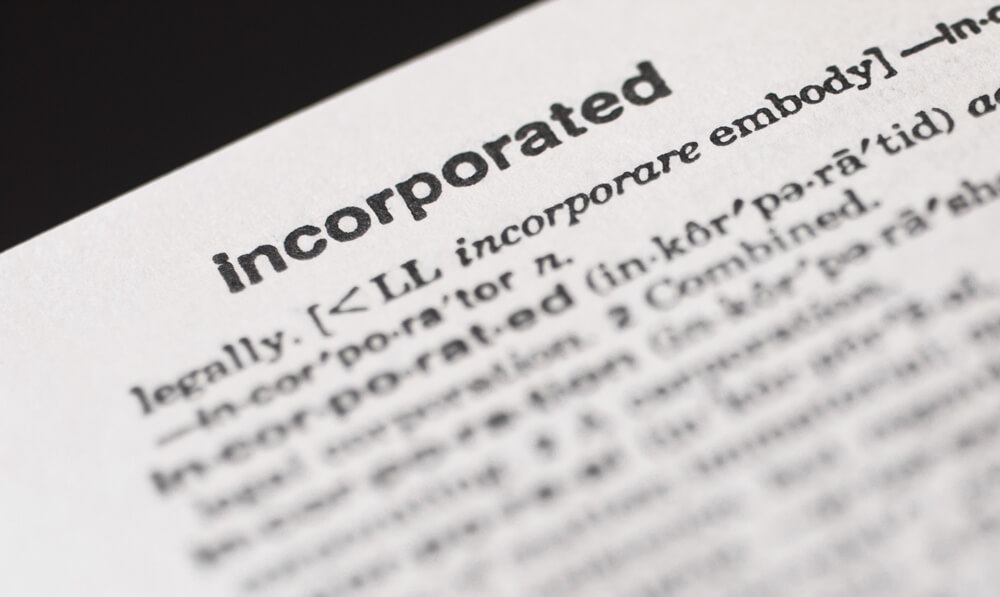 Disclaimer: The laws governing incorporation can vary drastically from state to state. This perspective is from my experience in Florida and should not be construed as legal advice. Your specific legal needs will be best understood and explained by a lawyer, but I hope that this post will give you some ideas to think about and help you to ask the right questions! Always check with your local and state laws to learn about the requirements for doing business in your location. 
So you've set up your first website(s) and you're even starting to make some money. Maybe you're still in the planning stages and wondering what the next step is.
A common question that comes up in the web business is whether or not a website needs to be incorporated. The short answer is no: you can easily and legally run your own web-based business as a sole proprietor. The long answer is a lot more nuanced, because there are certain advantages and disadvantages that may apply to your individual situation.
---
Pro – Benefits of incorporation
Distance: Incorporating your web business helps to put a separation between you and your business activities.  Some of this is in the form of reduced liability (as applicable) and some of it is in the requirements to keep all business and personal funds separate. If you're struggling to untangle your business from your other sources of income, this can be a great way to build a firewall.
Trust: Scammers and fly-by-night operations are much less likely to invest the time and money that it takes to incorporate a website. The fact that you are putting in that effort can help to cultivate trust with your audience.
Limited Liability: Corporations and Limited Liability Companies can help to protect the owners from liability that arises as a result of doing business. Now this isn't going to play as a defense if you are personally committing illegal acts through the business, but it can help you avoid personal lawsuits if something does happen to go wrong in the course of conducting legal business. The strength of this advantage depends on exactly how much potential liability your business model opens you up to. If you're just publishing ads and affiliate links, you're probably not taking on too much risk. If you're taking orders directly and processing (or even storing!) credit card and payment information, it's a huge benefit to reduce your liability. Of course, if you're criminally negligent or intentionally defrauding customers, this isn't going to help you out.
Brand Scale: If you're running multiple websites that seem to have little else in common, a unifying corporate brand can help to tie it all together. This will make it easier to identify profitable partnerships across a variety of web properties.
Link Opportunities: There are tons and I mean tons of business directories that are constantly scraping the state filings to build up their listings. There are even more directories that incorporated businesses can submit to.
---
Cons – The costs of incorporation
Fees: Incorporation will add an additional cost to your business. In Florida, it isn't too excessive, but it's still more than nothing. It costs $150 to register a company and then an additional $150 every year you want to keep the company active. The city also charges about $50 per year in taxes for a company with 1-2 employees. Overall, the annual cost to incorporate in Florida adds about $200 to your business's expenses.
Taxes: Filing corporate taxes is much more involved and time-consuming than adding a few sole-proprietor lines to your personal income tax return. You're also going to need to file payroll taxes and unemployment taxes on any revenues that are disbursed to the owner as wages. Again, you'll need to check with your state's specific rules, but Florida doesn't allow corporation owners to take profits from the company until after they've earned an income that is comparable to the typical employee in that field. So if a typical full-time employee working SEO in Florida makes about $50,000, the state will require a corporate website owner to take at least $50,000 in wages before disbursing anything as profit (dividends, etc…)
Spam: Corporate records are public and that means you're about to get hit with spam. Just like when you register a domain name without privacy, there are companies that are dedicated to selling services to newly incorporated companies. They're going to constantly mail and text and call you about business cards, web presence, tax services, and everything else they think they can sell to a new business.
---
Since every situation is unique, the conclusion will have to be up to you. Incorporation provides some specific benefits, but it also comes with increased costs for registration, annual upkeep, and tax compliance.
Some cities and states may even require you to register before doing any business at all, so regardless of which way you're leaning, always be sure to check with your local and state business agencies to determine exactly what is expected of you! The last thing any web business needs is having to deal with compliance issues and fines that could have easily been avoided in the first place!
And perhaps most importantly: don't be too intimidated. All of these concepts can seem very foreign and confusing at first, but most things are when you're just starting to learn. Take it step by step and even a daunting process like creating a corporation can be turned in to a manageable list of tasks.
Summary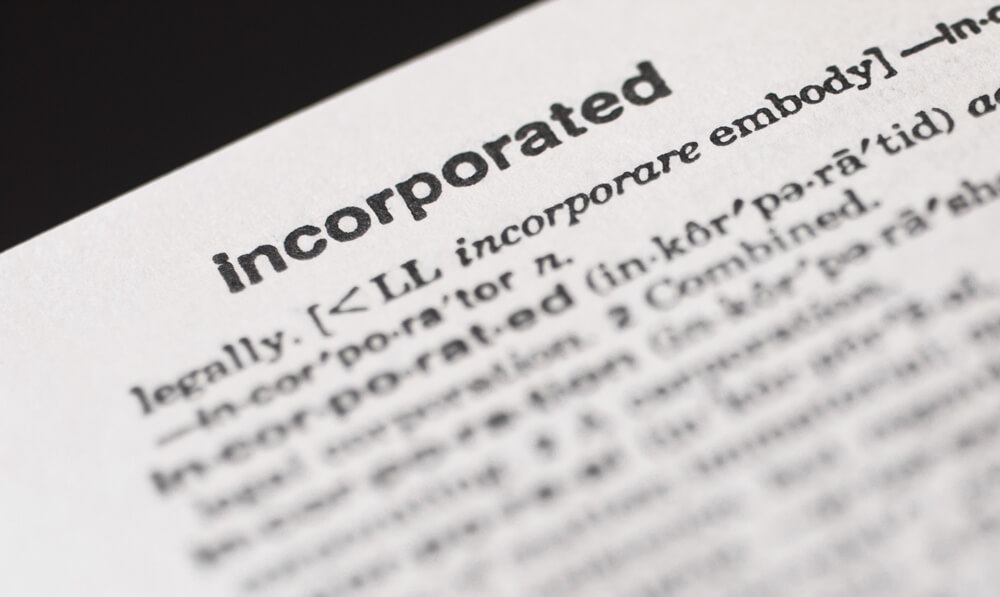 Article Name
Pros and Cons of Incorporating a Web Business
Description
Not every web publisher needs to incorporate their business, but there are some benefits to consider!
Author
Publisher Name
Publisher Logo