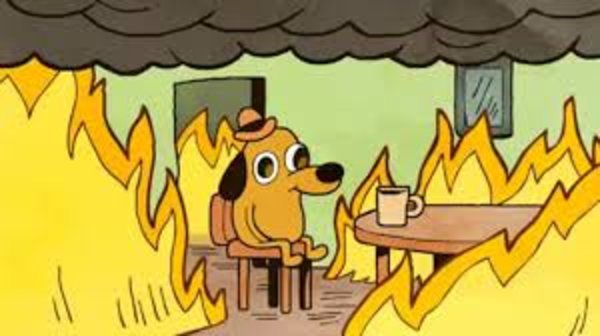 It's been a wild year, but 2020 is finally over. While everyone has been impacted by the events of this year in one way or another, technology and internet-based companies have seen some of the better returns.
Disruption
The year started with political drama that looks quaint in retrospect. It seems strange to recall, but just one year ago Congress was busy with impeachment proceedings against Trump.
It was also about one year ago that we started getting reports out of China that a new form of viral pneumonia had been discovered. Exactly one year ago, on January 4, the WHO made their first public statement about it:
What seems at first glance as a minor detail for epidemiologists ended up becoming the biggest story of 2020.
The world's response to this news was slow, and in acting without haste we inadvertently made the pandemic much worse than it had to be. Refusal to take early action resulted in rolling lockdowns. Inconsistency at the highest levels of leadership created confusions about masks, social distancing, and the very real danger posed by this new infection.
When tests were finally available, months later, it became apparent that this virus had not only found its way around the globe, but that we had no real plan to counteract it.
By late February, the stock market was in a state of panic. It was becoming clear that stopping the virus would mean killing our economy – at least the economy as we knew it at that time.
Adaptation
In March, the government finally started to take action with the CARES Act. With over $2 trillion in spending allocated, the CARES Act provided for direct assistance to Americans and American businesses. Many firms that might have had to close for good were now suddenly able to keep their payroll going.
Individuals were also suddenly in a much better financial position than they had been, previously. Those who lost their jobs early in the pandemic were relieved to find that unemployment payments were not only extended for a longer duration, but also increased to include a federal matching subsidy. Those who still had work also received significant cash infusions.
A lot of this new cash found its way in to savings and investment accounts, triggering what would be one of the strongest equity rallies in history. From a stock market low in mid March, stock prices soared for nine months.
Technology firms, in particular, were major winners in 2020's economic disruption.
With physical stores closed and people afraid to go out, internet traffic surged. Unfortunately, the uncertainty that surrounded the pandemic also caused consumers to hold back. Although traffic was up, ad sales were down. Even though things were survivable, and even though companies were adapting, every projection confirmed that the economy would be in for a long, tough recovery.
Politics comes roaring back
By summer, it started to seem like things were coming around to a new normal. With PPP protecting most companies from issuing further layoffs, online sales started to recover. Companies like Amazon that sell directly to customers were starting to post record numbers.
But in late May, politics came back and the summer would be marked by unrest. Video leaked of George Floyd's arrest and subsequent death, and the nation erupted with protest. By some calculations, it quickly became the largest protest movement in United States history.
Across the nation, protests turned violent and destructive as groups and individuals called for justice and accountability. Polls showed that shoppers wanted to support companies that supported their social causes, but advertisers were hesitant to be involved with a potential controversy. Some advertisers went so far as to block their ads from appearing on content related to Black Lives Matter, but their hope of avoiding a controversy this way only created another controversy: Why was corporate America censoring a popular movement?
Second slowdown and hope
By the time fall rolled around, the recovery had started stalling. Companies and individuals were running out of funds from the CARES Act and political tensions were at an all time high.
But just when everything seemed to be at its worst, it started to turn around for the better. The U.S. presidential election went off with little controversy or conflict, and shortly after that we started to get news about vaccine candidates that actually seemed to work.
In December, Congress also took up the cause of writing a second stimulus bill. After weeks of going back and forth, another extension was signed for PPP, unemployment benefits, and an additional $600 was provided to each citizen.
Embracing the future
That brings us to today: January 4th, 2021.
Technology companies have clearly been the biggest winners of last year's disruption, but even their growth has been more relative than absolute. They've gained market share from non-tech companies, but the overall economy has shrunk to the point that the winners are just barely breaking even.
The biggest losers are small retail shops, entertainment venues, and restaurants who failed to quickly adapt with online orders and delivery.
What's the future hold? Well, it would be hard to imagine that everything just "goes back to normal" when the vaccine is fully distributed. People have had a taste of working from home and they may not want to go back.
What do you think? Will everything eventually go back to how it was before 2020 hit, or will the recovery involve creating a new normal? Let us know in the comments!