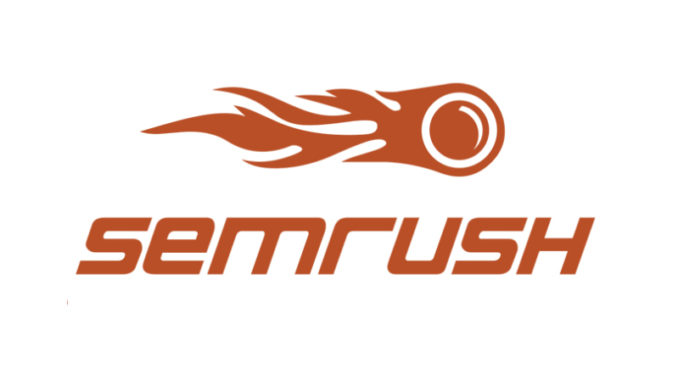 Be wary of affiliates claiming otherwise
After rebooting my websites this year, it became clear that content wasn't enough to grow traffic in a more competitive niche. Good content might be all it takes to rank for local and low competition keywords, but it wasn't cutting it for my bigger targets.
Comparative SEO research confirmed that the top competitors were racking up the backlinks, so it was time for me to find a keyword and backlink research tool that would keep my websites competitive. So I've signed up with a few of the free trials to sites like Ahrefs, SEMrush, and Moz…
Unfortunately, it turns out that SEMrush kind of sucks.
You might never know from reading reviews and comparison sites, because SEMrush is also one of the only SEO tools that still offers an affiliate program. So there are hundreds if not thousands of sales pages out there, claiming how good it is.
Don't let the affiliates fool you: it kind of sucks.
Listen: you don't even have to take my word for it. You can do the seven day trial and test it out for yourself. Just be advised that you might want to cancel that seven day trial up to three business days before it ends.
SEMrush has weak backlink data
Compared to Ahrefs, SEMrush only detects and reports about half as many backlinks. The ones they do detect and report are also much more likely to be on the lowest tier of spam. I discovered, for example, that there's a network of about 20 domains all linking to an image I have on this site.
I also really don't care about those kinds of links.
I want to see information about good links that I might also be able to acquire, and SEMrush fails big in that regard. They've got tools like keyword suggestions and keyword gap ratings to suggest sources for new links, but they're too generic to be very useful.
Overall, the link database is just too shallow and it spends too much time in bad neighborhoods. It's very good at finding very low quality links, but I want to find the high quality ones – and that's where SEMrush's results are lacking.
SEMrush has weird ideas about toxic backlinks
Backlink lists aren't the only thing SEMrush does: they also provide backlink audits and analysis.
Unfortunately, this analysis was also just about useless. Their algorithm for detecting toxic backlinks relies on a lot of questionable assumptions.
For one, every backlink I have from a .com domain was flagged because it doesn't match the .biz on this domain. So SEMrush identified every single backlink as "irrelevant geo target" even though .com and .biz have absolutely nothing to do with geo-targeting.
Further, they flagged some domains as being penalized because they weren't indexed in Google… but guess what? It turns out those websites are indexed in Google after all.
Ultimately, despite a lot of warnings and time wasted trudging through irrelevant data, there wasn't much that was actionable.
It might be worth hunting some of the worst links down and disavowing them, but I'd rather work on getting some good links or writing a new piece of content. I literally can't think of a bigger waste of time than tracking down low quality links from someone else's aggregator. If Google thinks that's important work, then they've got serious problems too.
On page tools range from ok to bad
On-Page SEO Checker:
While the backlink info from SEMrush is poor at best, their on page tools are much more adequate. They'll analyze your content and your competitors' content, and they do provide some useful suggestions of how to expand content and include more relevant keywords.
I actually found some useful things to work on here from a content point of view, but it was also roughly comparable to what you can get from the free version of the Yoast SEO plugin. I haven't tried the paid version of that plugin, because I don't really use much automated content analysis. Yes, Google is, itself, automated content analysis, and there's an advantage to algorithmically optimized writing to do better in Google… but remember… we're writing for humans, not robots. Anyway, I don't even usually use Yoast because I prefer the All in One SEO Pack. But if you want content for robots, written with the help of robots, you might as well use Yoast.
Site Audit:
On this front, SEMrush didn't fare so well. The utility designed to detect technical "problems" on your website is throwing a whole lot of false warnings. For example, the WordPress theme I'm using puts rel="next" on links to the next article, and SEMrush picked this up as "nofollow."
Of the sampling I took of the thousands of errors they claimed to find, most of them weren't relevant or even accurate. The rel="next" issue was picked up as a problem on every single page. So it's a huge volume of data, but the lack of accuracy and the poor assumptions that go in to it leave you with a pile of gibberish that takes a lot of time to sort through. It ultimately provides few actionable suggestions.
It did reveal a few redirect chains that I need to fix, but even those were hard to find in the sheer volume of errors, warnings, and notifications that had more questionable utility.
As far as alternatives go, well, I haven't found a good one. Google's webmaster tools is probably the best bet because honestly, everyone else is just guessing at which things Google cares about.
Canceling is a pain, too
I was tempted to cancel the free trial on the same day it started because the backlink archive was so poor and that was the main service I was looking for. I decided to stick around and give them a chance through the week. Not only were the other tools also underwhelming, but it turns out that canceling your account isn't an automatic process, either.
So I gave it a few more days and I tried to make it work before I eventually canceled the trial account.
Instead of a simple button to deactivate, I was met with a form to explain why I was canceling. Upon submitting, it became apparent this wasn't going to actually cancel my account, but rather, send an email to some customer service associate whose job it is to cancel it.
Worst of all:
"Please allow three business days for cancelation to go in to effect."
Sure enough, the next day, I get the email from SEMrush that they've charged my account $99.95 for the next month. So I go straight to the credit card company to dispute the pending charge before it can post. Then fired off an email letting SEMrush know a) my account is canceled b) a credit chargeback has been filed and c) I'm now in the middle of writing a review of what I think about my short time with SEMrush.
Luckily, that email got more attention than my original cancelation attempt.
Not 30 minutes later they responded that the account was switched to free status (limited functionality) and that the charges would be refunded. I can only wonder how it would've resolved if I hadn't complained and disputed the charge immediately.
SEMrush summary:
Overall, I'm a bit underwhelmed:
Content suggestions are pretty good
Weak backlink data
Poor backlink analysis
On-page audit has good suggestions mixed in with tons of garbage
Canceling is more difficult than it needs to be, but was eventually resolved
Overall, I would not recommend SEMrush for backlink and SEO research. A few of their content and on-page suggestions are good, but there is no way this service is worth the premium prices they're charging.
If you're looking for information about backlinks, I'd suggest Ahrefs. Even the free version of their backlink checker tool is more useful than SEMrush's paid service. It's a more exhaustive database, it's updated more frequently, and it provides more useful metrics about the pages those links are coming from.
Summary
Reviewer
Review Date
Reviewed Item
Author Rating



Software Name
Software Name
Software Category