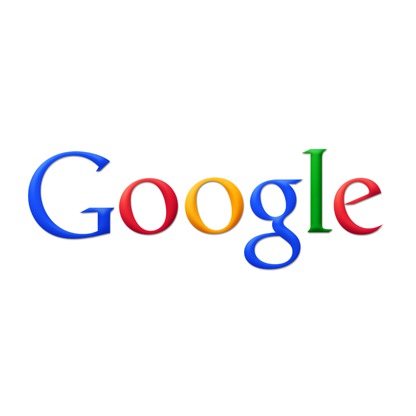 The latest refresh of the Panda filter ran late on July 24th or 25th depending on your timezone, so if you've been noticing a change in your search traffic since then you were probably effected by Panda one way or another.
For this site, Panda was a great benefit and it seems to have undone the last bit of damage that Penguin initially inflicted on this site. More accurately: this Panda refresh devalued a lot of the spam sites that had risen up ahead of me in the wake of the Penguin filter. The recovery from Penguin had been going along slowly for a while, but as soon as that Panda refresh hit, I was back to the first page for a target keyword phrase that had completely disappeared from the search results for more than a month this spring.
See, Panda is looking for quality, depth, and originality of content, while Penguin is searching the web for "irregular" link profiles. Since the two filters target different types of problems created by SEO, it is perfectly reasonable for a single site to be devalued by one filter and rewarded by the other.
SEO and chaos theory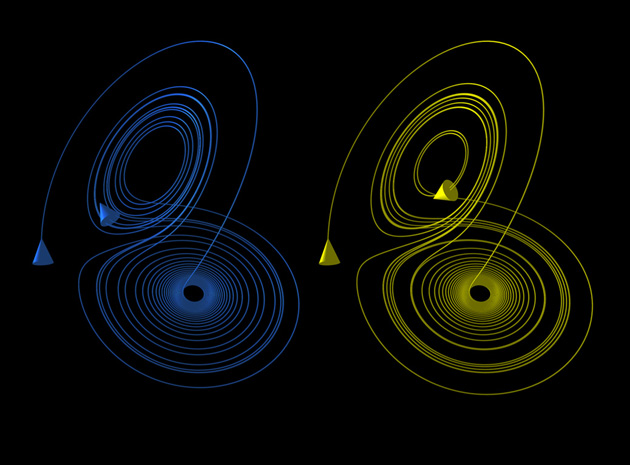 Unfortunately, these differing standards of search quality and relevance can leave a website drifting in chaos. These filtering standards can act like strange attractors since the search function no longer reaches the absolutes each set of guidelines lays out.
As shown in the picture of a Lorenz System above, the function of search results will approach the ideals set forth in the Panda & Penguin attractors – without ever actually reaching them.  Now that the Penguin is in the water, Pandas won't have the final say in what ranks, and vice versa.  Either way, the search results – at any given moment – will be approaching the ideal set forth in whatever filter happened to run last.
Rising above the search chaos
It is pretty rare that these fluctuations mess with the top 3 or 4 domains ranking for a particular keyword or niche. Egregious abuses of manufactured backlinks or thin and copied content could still downgrade an authority site, but once you reach a certain trust threshold it seems like Google will leave you a little bit of extra wiggle room.
The main thing these sites all have in common is a ton of links from a ton of different domains. These aren't elaborate bookmarking schemes or the kind of weak links you can use to get erratic jumps toward the first page followed by a hard crash. I'm talking about an ahrefs report that finds 500,000 links from 1,500 domains.
The alternative then, is to focus on building up trust and authority in a much smaller niche. While the example above ranks well for many different keywords across many different topics, the ones who rank right above it are all single-purpose domains that are laser focused on the specific keyword combinations related to their primary product. Although these sites tend to only have 5 to 20 URLs indexed, they are outranking the massive "general authority site" with backlinks from 500 domains or less.
It makes sense, in a way, that you would be more trustworthy if you built your site's entire reputation on a single topic. Google probably runs relevancy checks at the page and domain level, and it seems like lately they've been putting a little bit more weight on the domain's topic relevancy.  If you blog about TV shows, movies, celebrity gossip, and gardening, Google might realize you know more about pop culture than agriculture and rank your pages accordingly. If you don't really know anything about gardening, you'll be left with a bunch of pages that no one dares to link to and endorse, and that can look bad on your domain as a whole. Anyway, I'm just speculating a bit, but this might explain some of the advantage that sites with extremely narrow topics seem to enjoy.
Never forget the basics
Panda is looking for quality and originality in your website's content. Some have theorized that this means counting for things like basic spelling, grammar, and sentence structure – and others have noted that articles rewrites and rehashed topics without a unique spin seem to lose some influence when the Panda comes around. On the other hand, Penguin is there to make sure you aren't trying to take any big shortcuts with anchor text and link schemes. So, stay out of the blog networks, don't try to do any old-school anchor-bombs, and publish carefully written content that doesn't make any glaring mistakes.
Any way you slice it, there's a lot of hard work going in to any website that ranks near the top of Google's search results.  While you won't find an easy way to do it, just make sure you're putting in the proper research to guarantee that the work you do actually helps you!  Rushing out to do a link blast every time you write a post might not move you in the direction you wanted to go, but you still need to write new posts and keep the links coming in new, creative ways.