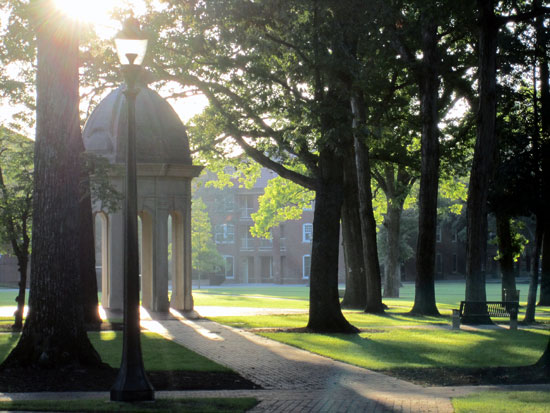 The biggest problem I've encountered with affiliate market and online promotion, is that every once in a while you'll wake up to find out that a certain advertiser has closed or drastically changed the terms of their promotional program. Even worse – a whole niche seems to have evaporated over the last few years in higher education.
Honestly, there were a lot of scammers in that niche, and I'm not necessarily upset that the FCC & FTC wanted to shut them down. New rules required tons of paperwork, potential cash liability, and more red tape than a modest profit margin would tolerate.
Unfortunately, the heavy-handed approach only managed to scare the legit advertisers – while those who were getting rich from exploiting students weren't nearly as concerned about the risks involved. Some seedy advertisers and programs continued to push their links: they just quietly stopped paying the affiliates who delivered leads.
So where does that leave a web publisher who has invested time, money, and effort in to a website designed for the niche? Mostly out of luck!
Early signs of trouble
Quality advertisers with reliable payouts were the first to go. Fastweb, despite being one of the oldest affiliate programs on the web, simply shut down shop – even though their program was probably still legal under the new regulations. UPromsie still promotes their program through Commission Junction, but what used to pay up to $4 for a registration is now down to $.25 for a lead. Private student loan companies are still marketing directly to students through affiliate marketers, but they've also reduced their commissions by about 90% due to a loss of competition from legitimate operators. It also doesn't help me any since I set up my college website around the concept of avoiding loans.
Is diversification the answer for an unstable advertising environment? Probably, but there are also serious trade-offs involved, like trying to find enough time in the day to keep multiple projects up to date, promoted, and relevant.
So what do you do when the advertising world changes underneath your feet? Is it best to abandon the project tied to the fading niche, or hold out hope and keep the site(s) maintained in the hopes of a sector-based turnaround? Each publisher will have to analyze their own situation to figure out what's best for that particular instance, but it is always best to keep a backup plan or two and stay as flexible as you can!