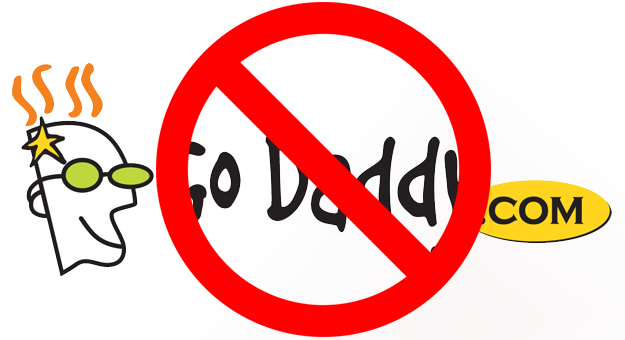 As I pointed out in the last post, a lot of people are ready to drop Godaddy because of their controversial political lobbying, poor service, and generally questionable integrity. This inevitably raises the question, though: "Who are the alternatives to Godaddy?"
Well luckily, there are a whole bunch of them, and I've even got some coupons and promotional codes to help make the transition that much more affordable!
Registrars
---
NameCheap.com
I've never had to change domain registrars before, but my first experience with NameCheap has been incredibly easy and intuitive. While I was never a fan of Godaddy in the first place, I did actually buy a domain at auction from them before my distrust turned in to anger. 4 letters with a keyword in the domain – not bad, even if it is a .mobi!
Anyway, NameCheap stands firmly against SOPA and they'll even donate a dollar to the Electronic Frontier Foundation for every domain transferred on 12/29/11 (the official "drop Goddady" day.)
They've also got a variety of hosting accounts available, but I don't have any experience with them and haven't heard much about that one way or the other. They're generally well regarded as an excellent registrar, however, and my initial experience seems to confirm this so far.
Hosting
---
Godaddy isn't just a registrar, they're one of the biggest hosts around. Or, at least they were, back when they were hosting sites like Wikipedia and Imgur (both of whom have since jumped ship in response to the SOPA debacle.) Luckily, there are a whole bunch of web hosts out there with a long history of treating their customers right!
Bluehost
Bluehost was my first host and first registrar, and four years later I've still got an account open and active with them. At the moment I'm hosting about a dozen sites there and haven't had any problems recently, but I'm not sure if they're quite fast or secure enough to handle anything extremely data-intensive or financially critical.
They are, however, great for new webmasters who want a cheap and easy way to get their websites online. A year of hosting will only cost you about $70, and their Cpanel is great for anyone who is just getting started and learning the ropes of web development.
Dreamhost
Dreamhost was my second hosting provider, and after a bit of a slow start I've come to really rely on their services to run some important sites. With a coupon, you can start up a new account for less than $70 a year, and as your sites start to grow you can easily scale up to a VPS for as little as $15 a month on a 250MB plan.
Dreamhost is cheap, easy to use, and most importantly: it scales well! So not only is it a great place to get started, it can be a great place for well-established sites too.
Linode
If you love Linux and speed, you should definitely check out Linode. While this host isn't for rookies or cheap folks, it is a great place to host essential sites that have to be as fast as possible. For as little as $20 a month, you can get a blazing fast VPS. The only downside is that you'll need to deploy your own LAMP server and there's no CPanel to guide you through the process of setting up a website. I can't recommend this for novice users, but if you're up for the challenge it can be a great way to speed up your websites and learn a thing or two about the nuts and bolts of web hosting.
And a hundred more choices better than Godaddy…
I can't write the exhaustive list of hosts and registrars that can be used as a Godaddy alternative, because most of my experience is limited to the few I've shared above. However, it is a big internet and I'm sure there are plenty of reputable hosts out there that won't sell you out for some political advantages. If you've got a favorite host or registrar that you think people should look in to on their way out from Godaddy, please feel free to share in the comments below!