Dreamhost offers its users a great easy to use interface for quickly installing server-side software. Here's a visual guide for setting up any of the included CMS packages in the advanced mode: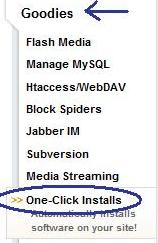 From the user control panel main menu on the left side, select the "Goodies" section of commands.
Under "Goodies" you'll find the option for One-Click installs. So far there's not much to it – and I promise it doesn't get much more complicated than this.
The one-click system allows beginner and advanced mode installations. If you choose advanced mode, you'll have more options for customization and addons down the road. I recommend taking the few extra steps to take charge of your website and I'll even help you through those options:
Don't worry – Even if you're going for the "advanced install," you won't need to know any code. However, it will allow you to learn some code as you go to fully customize your sites.
This is a good way for newbies like me to learn, because we can get started publishing content right away, and pick up the more advanced techniques over time, as they become necessary.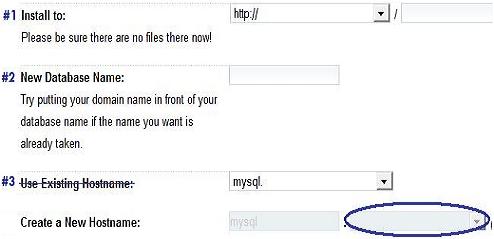 #1: Pick the domain to install to and/or the directory: The domain choice offers a scroll-down option. If you want to install the software in a directory other than the root, you'll need to specify that in the second box.
#2 New Database Name: Select a name for the SQL database the software will be installed to. Use your domain name here, it will be easy to remember and it probably won't be in use already.
#3 Create a New Hostname: Where it says "Use existing hostname" scroll down to the option to create a new hostname. Under new hostname, select the domain you're using.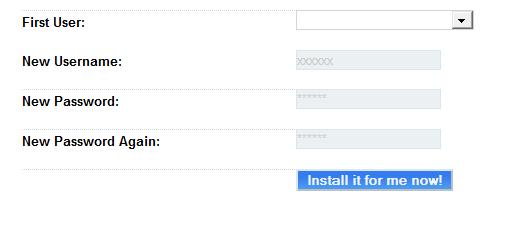 For the "First User," scroll down to the option in the box that says "New User"
In the New Username field, choose a unique username for your database. Then, enter your new password twice.
Write these down in a safe place!
When you hit install, all you'll have to do then is wait for a few minutes. When the installation is completed, Dreamhost will email you to notify you of the success. This email will send you a link to the installation PHP file address, and you'll be able to set an account up to administer the software. Make sure to write this login and password information also! This is different account information than the database user-name and password created on the Dreamhost side of the install.
There you go! A ton of easily installed website software choices courtesy of Dreamhost, no code required.