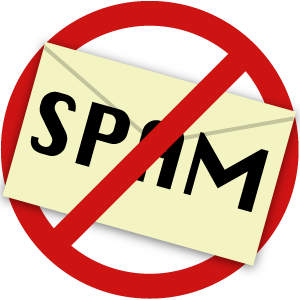 If there's anything worse than getting bills in the mail, its probably all the junk mail and coupons from companies I'm not interested in.  At least the bills require some attention (really, I'll pay all my bills online anyway so these paper notices are fairly obsolete as well).
Don't get me wrong – everyone loves a good coupon that can save some money on a purchase.  But dozens of pages of coupons for companies and products I don't need is just turning the every day mail into a huge waste of time & resources.  Newsflash to advertisers:  We've got a better system of distributing coupons and discounts, its called the internet!
Public Subsidy for Mail
First of all, these paper coupons are being partially funded by taxpayers like you and me.  The United States Postal Service (USPS) isn't pulling in a profit, its drawing off public funds that could instead be going to education, infrastructure, or just staying in the accounts of individuals and businesses in the first place.  Sure we need a post office and its associated services, sure it even makes sense for taxpayers to pay a portion of it to keep it in business.  But why should taxpayers be left with the bill when a large part of what the service is being used for is to deliver a bunch of coupons and advertisements that directly benefit some companies rather than the general populace?
Keep the coupons online – don't make the taxpayer shoulder the bill for distribution!
Paper Trash instead of Trees
I'm not exactly a lock-step environmentalist, but you won't find me excusing wasteful uses of the planet's resources, either!  Look, I like to make money as much as the next guy, but we can do that in a way that preserves value for future generations.
Trees don't seem all that exciting, heck they can even be a nuisance when it comes to branches and trunks falling down in a storm.  But this planet isn't going to work right if we keep turning trees into clipable vouchers and piles of paper trash.  I swear, they're sending us a small forest worth of paper every year.  So save a tree – publish your freaking coupon book online!
Customer Intent
I know you want to sell that can of sardine flavored pinto beans that wouldn't move at retail price, but how much money are you spending to practically give them away at the reduced price?  Trust me, its a lot easier to update your blog or twitter status.  Fans of sardine flavored pinto beans will find you.
If your really want to make sales using coupon codes, its pretty dang easy and efficient online.  Let the customer know about the product, the price, and the rest just sort of happens.  As long as its the best price, the customer will find your deal.
So save a tree and sell more sardines, get these coupons out of my mailbox and on to your company's blog!